Available in: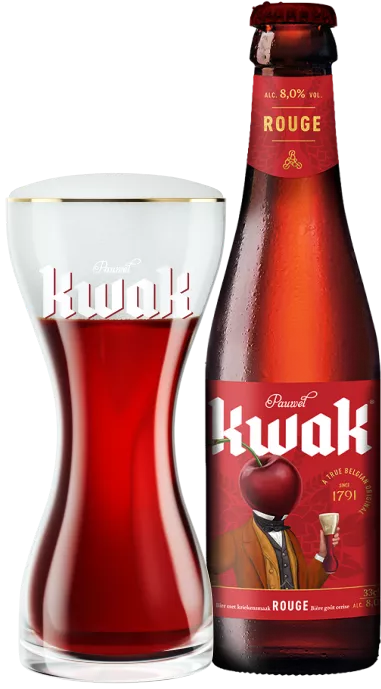 KWAK BEER ROUGE - Beer with cherry flavour
Kwak Rouge is a refreshing specialty beer with notes of cherry and almond, based on the unique Kwak recipe. Subtly bitter, slightly sweet and full of flavor.
Ingredients: Water, barley malt, barley, hops, natural cherry aroma (0.3%).
Tasting notes: Notes of cherry, almond, and subtle bitterness.
Origin: Belgium.